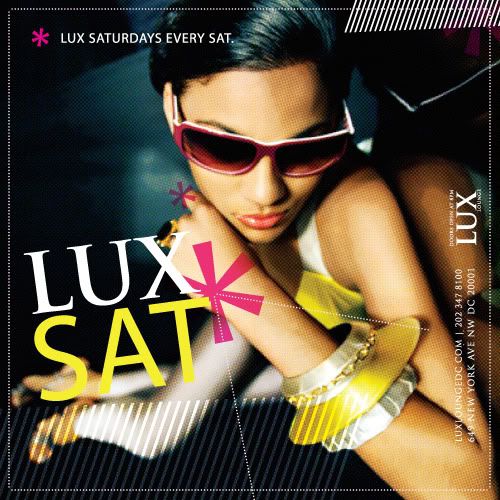 Make your Reservation for this Saturday's Guestlist:
RSVP for membership and complimentary VIP admission before 11pm.
Email
lux@raraandscotty.com
by 6pm Saturday, May 23rd.
Include an email address for each guest on your reservation.
or
RSVP: IDC GROUP Digital Guest-list for the New Lux Lounge:
Text the word
LUX
VIP to: 25827 (CLUBS)
to be added to the
VIP Digital Guest-list for complimentary admission before 11:00pm.
You will receive a text message pass to your cell phone to show at the door.

Consider bottle service as a means to guarantee an incredible experience. If you prefer an exciting club experience, choose a table by the dance floor. For a more relaxed, private setting, get comfortable in our private VIP areas offering a complete view of that floor. Our dedication to you and our attention to every detail is what you can expect when you patronize Lux. For table and bottle service call (202) 294-4654 or email
bottleservice@raraandscotty.com